Apple and Samsung met four times in 2010 to try to prevent patent litigation
11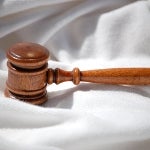 Thanks to the numerous court battles that they have had over the last few years Samsung and Apple have become
attached at the hip
when it comes to the courtroom. Each side has accused the other of infringing on patents and both firms have tried to obtain an injunction against the sale of certain products in certain countries. All of this could have been avoided. Back in July 2010 the two tech titans had their attorneys get together to discuss a deal. This was discovered in a court filing made by Apple that was discovered by The Verge. After the first meeting, there were three more in an
unsuccessful bid to work out a settlement
.
The meetings took place at Apple's campus in Cupertino and at Samsung's home in Korea. It was in Korea, at an August 2010 meeting, that Apple representatives showed Samsung a presentation called "
Samsung's Use of Apple Patents in Smartphones
," which discussed two patents that Apple believed that the Korean based firm had infringed on. Obviously, Samsung's Attorney's were not impressed. It was
Apple that fired the first salvo in April 2011
claiming that Samsung had used the look and feel of the Apple iPhone and Apple iPad with its own products. Samsung retaliated with its own suit and the game was on.
Ironically, Samsung is a major vendor for Apple and including the battery on the new iteration of the iPad,
Samsung parts account for about 50% of Apple's third-gen tablet
.
source:
SBNation
,
TheVerge
via
AppleInsider