Apple and Google prepare to battle over virtual personal assistants
25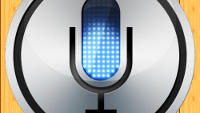 The next battle in the smartphone world is coming and both Apple and Google are preparing for it. According to a report out of the U.K., both tech giants are hard at work improving their virtual personal assistants. You might know them better now as Siri and Google Now. Both companies are spending hundreds of millions of dollars trying to improve how each of their "assistants" comprehends the human language.
Unlike Siri, Google Now anticipates what information is needed by reading a users emails and looking at their calendar. Google feels it has an advantage in understanding real world language because of the way search results are ranked on the Google search engine. Google Now, which also plays a big part in Google Glass, will also be found on smartwatches, cars, and in the home.
Apple might have felt some pressure from the way that Google Now anticipates information requests. This could explain
Apple's decision to purchase Topsy for $200 million
. Topsy looks for patterns among the 500 million tweets that are sent out daily. Nick Halstead, the CEO of Topsy's U.K. rival DataSift, believes that Apple will use the information culled by Topsy to improve how Siri responds to requests for information.
"The reason we feel pretty good in terms of competition is because what we're seeing and everything we're building today is built on top of the foundation of core web search rankings...if I say, 'Show me the Eiffel Tower,' I want pictures of the Eiffel Tower but, if I say, 'Show me the money,' I don't want pictures because I'm talking about the line from the Jerry Maguire movie. Google actually knows that because of web rankings telling us."
-Scott Huffman, Google engineering director
With only 15% of iOS owners using Siri, according to a survey taken earlier this year, Apple needs to make the service more useful and predictive. As for Google, it currently is compiling a list of information so that when Google Now is asked a question to which there is no algorithm, the service will provide a direct answer instead of sending the user to a search result.
Both Siri and Google Now are relatively in their early stages and five years from now, both will probably be unrecognizable to today's iOS and Android users, and will probably offer features that we couldn't even fathom right now.
source
Telegraph
via
BGR