Apple and Google change app rankings to reward 'sticky' apps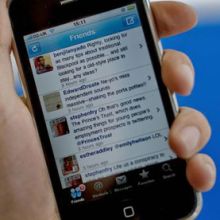 On some level, we all knew the app rankings were flawed. Particularly among the 'Top Free' apps, we've all downloaded countless 'Top' apps that really turned out to be duds. And that's exactly how they got to the top; by being enticing, and getting lots of downloads.
But experts have noticed a recent change in both Google's
Android Market
and Apple's App Store.
Apps are seemingly getting more recognition for retention, while the pretty-faced-lemon apps are dropping in the rankings
.
Peter Farago of Flurry, an analytics firm, offered the following: "We've been noticing changes in 'Top Free' rankings for at least three days now...From our point of view, Apple is absolutely considering more than just downloads, which we believe is the right direction to go to measure the true popularity of an app."
The changes in the App Store mirror those recognized in the Android Market last month. Experts say that
the revised algorithm must be taking into account Daily Active Users (DAU) and Monthly Active Users (MAU)
. So frequently accessed apps like Facebook, Twitter, and Pandora are rising to more appropriately prestigious app rankings. Have you noticed the change?
source:
Guardian