Apple and Google block hundreds of financial trading apps as seniors lose their life savings
11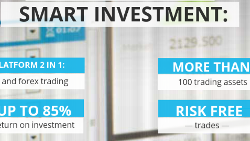 Financial trading apps are cool - you have your stock or options portfolio right underneath your thumb wherever you go, and can react within seconds with a buy or sell order. Unless you are a senior, lulled into binary options trading by apps called Tradorax or Binary Uno, and lose your entire life savings in the process.
That's exactly what happened to a number of people, prompting a UK newspaper investigation, and a subsequent request by the financial regulators there and in Australia that the 330 or so such apps they found in the App and Play stores be shut down. Google and Apple responded swiftly, and are pulling the listed binary option trading apps, after the scale of the problem has been revealed fully. There are new such sites springing up every day, apparently, so just check one of the stories, as words to the wise:
Elizabeth Ablett from Derbyshire said that she signed up to a platform caller Binary Uno in December 2016. The 70-year-old's husband had died the previous year and she didn't have a pension big enough to live on.

Ms Ablett said that she initially invested £200 with the company, but that individuals who described themselves to her as "brokers" convinced her to up her stakes, telling her she was trading on the performance of gold and stocks.

By the end of March, she said, she had invested a total equivalent to almost £40,000, nearly her entire life savings. The following month, she said, her online account balance was shown to have slipped to zero. She said that nobody at BinaryUno answered her calls.