Leaked memo from Apple says iOS 11.3 disabled the mic on some iPhone 7 and iPhone 7 Plus models
25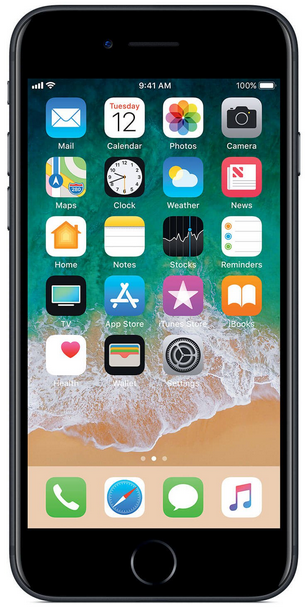 Some Apple iPhone 7 models had the microphone disabled by the update to iOS 11.3
Some owners of the 2016
Apple iPhone 7
and
Apple iPhone 7 Plus
are having problems with the microphones on these models during phone calls. This information was the subject of an internal Apple memo sent to authorized repair centers, and was leaked on Friday. Apparently, this issue started with the update to iOS 11.3. The problem with the microphones leads to the speaker button being "grayed out" during phone calls, preventing users from using the speaker phone feature during a call. It also could prevent callers from being heard by those on the other end of a phone call or during FaceTime video calls.
The memo recommends that authorized repair centers first ask users to disable any Bluetooth devices that might be connected to their iPhone. If that doesn't solve the problem, a series of audio diagnostic tests will be run. If the results indicate a problem with a user's iPhone 7 or iPhone 7 Plus, the repair center can write a ticket to fix the problem. Obviously, those with a device covered by the original warranty have no problem. Those with an affected phone with an expired warranty can still ask the service center to request an exception that will allow the repair to be covered by Apple.
Why iOS 11.3 is disabling microphones on the iPhone 7 and iPhone 7 Plus is unknown, but Apple does feel that in some cases the software update is causing a hardware problem that requires a repair to be made.
While Apple has yet to confirm the issue, if you are having these problems with your 2016 iPhone, you should make an appointment with the Genius Bar inside your local Apple Store. Because of the discounted battery replacement deal Apple is running all year, it might be hard to schedule an appointment. You can also try to have your handset fixed at an authorized Apple retail center.
Several complaints about this issue have been seen in the
Apple Support Communities Forum
,
Reddit
, and Twitter.
source:
MacRumors
Recommended Stories