Apple acquires Emotient; company has technology that uses AI to read peoples' emotions
24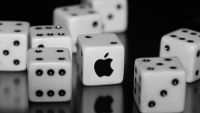 Emotient is a company that uses AI to "read" a person's emotions. Originally designed to track the response of those viewing television commercials, the technology has been used by Doctors to measure pain in patients that can't talk. According to a report in today's
Wall Street Journal
, the company has been acquired by Apple just as competitors like Facebook and Google are gearing up to use AI technology.
Emotient had previously raised $8 million, which included an investment from Intel Capital. The company was seeking to do another round of funding with venture capital firms, but this round of financing never got off the ground as Emotient could not get terms favorable to them.
Last May, Emotient received a patent for a method used to collect as many as 100,000 facial expressions a day, and label them. Doing so would help computers figure out different moods that people are feeling by focusing on their face. Apple should find this database useful. In 2014, the tech titan filed for a patent on software
that would use certain clues, including facial expressions, to gauge people's moods
. At the time, there was talk that Apple would push out content based on the mood of the user, as computed by the technology. The acquisition might also fit with a purchase made last year of VocalIQ Ltd. The company's technology can help computers understand human speech.
No details of the acquisition have been released. As usual, Apple merely commented about the purchase by saying that it "buys smaller technology companies from time to time, and we generally do not discuss our purpose or plans."
source:
WSJ
Recommended Stories