Apple Watch versions detailed: which one will you buy?
33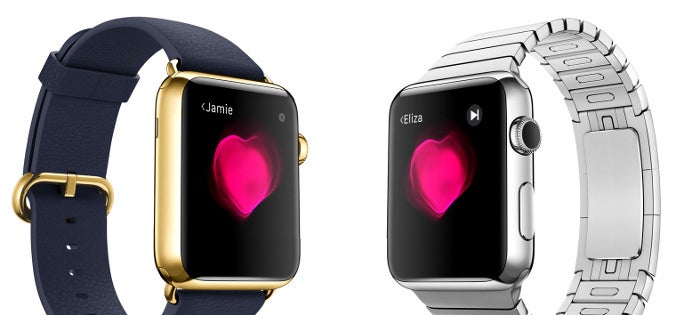 The cat is out of the bag: Apple's 'Spring Forward' event has revealed all the missing details about the upcoming Apple Watch, and now, with all pieces to the puzzle uncovered (and most importantly, with price information out), we can finally start making our modern-day Hamlet decision: to buy or not to buy.
To buy or not to buy?
Of course, there's still a month until Apple kicks off pre-orders for its fashionable new Apple Watch on April 10th, and release in Western markets is pinned for April 24th, so our talk here is theoretical.
What do we know? Apple has three versions of the Watch: the affordable aluminum one Apple Watch Sport that comes with sport bands in various bold, vivid colors; the more formal-looking (but also pricier, starting at $550 and going up to $1,100) Apple Watch that can go well when you're all dressed up for work; and finally the luxurious 18-karat gold Apple Watch Edition that starts at $10 grand, and will probably end up on the wrists of quite a few influential people that want to make a statement about their position in society.
We've detailed all the versions available with all the different combinations of bands, and it's time for the big question: are you buying, which one are you buying, and why. We're eager to hear your thoughts now that prices are out, so go ahead, cast your votes and don't hesitate to lay out your reasons in the comments below.
Apple Watch Sport versions
Apple Watch (stainless steel) versions
Apple Watch Edition versions