Apple Watch and AirPods could become major healthcare revenue sources
3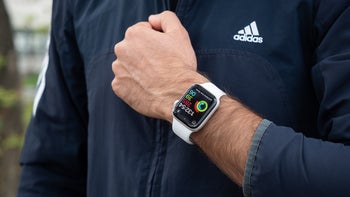 Apple CEO Tim Cook stated earlier this year that health will be the company's "greatest contribution to mankind." This, according to Loup Ventures analyst Gene Munster, could also prove to be a
key opportunity
for Apple to earn more money from both existing and future products.
The Apple Watch and AirPods could be key

In the US, healthcare accounts for roughly 18% of gross domestic product (GDP). However, the way it's paid for has largely limited the impact of tech in the sector thus far. This is because "payers" such as the government and private insurers have an incentive to save money, leaving no immediate room for Apple's consumer-focused tech.

Physicians and other providers, on the other hand, are paid on a monthly basis to manage the overall health of people and can profit from healthier patients in the long-run. This makes them more likely to pay for consumer tech that could influence behavior or provide early warnings because, in the long run, it could save money.

This is where Apple's products come in. Through further research, Munster believes Apple could integrate more health-monitoring elements (such as blood pressure and hydration monitoring) into the Apple Watch, thus making it a much more attractive product for health providers. AirPods could "eventually" support similar features too, making them a more cost-effective way of monitoring patients.

If Apple's products take off as Munster expects, the company's wearable business could account for 8% of all sales within the next five years, up from the 5% it equates for today.

This prediction is based primarily on growth forecasts for the Apple Watch. Currently, there's an estimated active installed base of 57 million. Comparing this to the 900 million active iPhones that are currently in use, Munster believes the Apple Watch business will easily grow to be at least 4x bigger than today. Theoretically, though, it could become 15x bigger.
Apple AirPods
Apple could also sell patient health data to physicians

An alternative strategy for Apple, or perhaps one that could complement its hardware focus, would involve the health data it collects. The Cupertino giant could filter and analyze patient data that could be used to treat them before offering it to providers. In most cases, this would likely result in far lower costs than what a provider would usually pay to manually gather the data.


Munster believes that, in this scenario, the consumer would pay for the cost of the Apple Watch that gathers all the data. Then, their health provider would pay Apple a "per-month per-user fee" to receive valuable information. Apple could choose to charge physicians a monthly price of around $10 which, in the long run, could save both time and money while also helping diagnose illnesses more efficiently.


On a related note, Munster believes Apple's privacy policies could benefit its health business moving forward. The company currently minimizes data collection in favor of user privacy. As a result, consumers should continue to trust Apple, a factor which could be crucial when it comes to fending off future competition.
An Apple health service could launch this year
Aside from these potential hardware and data-focused strategies, Tim Cook revealed earlier this year that Apple will be launching some kind of
health service
this year.
As many of you may know, the company is holding
a press event
later this month. However, the company's long-rumored video streaming service and news subscription service are expected to take center stage.

Apple's health service probably won't be announced until the second half of the year at the company's September event. This could see it debut alongside the new Apple Watch 5 and potentially a new set of AirPods which are rumored to include a set of health-focused features.