Apple Music wants to expand your musical knowledge with a new playlist
6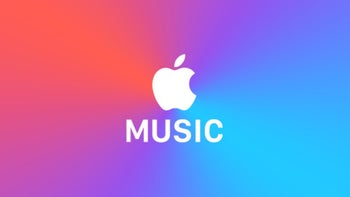 Apple Music doesn't get a ton of attention compared to services like Spotify, but the service quietly has racked up a ton of subscribers simply due to the fact of Apple's massive hardware install base. Those subscribers are a diverse set of people from around the globe and now Apple wants to highlight some of that diversity with a new playlist.
The new Apple Music playlist will be called "Suave" and it will be built around R&B songs in English, Spanish, and Portuguese. The plan is to have a multi-lingual, globally inspired playlist and apparently Apple Music execs were inspired to make the playlist because of the song "Fresh Air" by Melii, which is a pretty catchy tune if you haven't heard it. The Suave playlist is launching today and will be available worldwide tomorrow.
Alaysia Sierra, R&B and Hip Hop Programmer for Apple Music,
told Billboard
-- who first reported the story -- that the idea was to have the Suave playlist "be the intersection of culture where the music comes first," because Apple enjoys when music breaks down barriers.
The plan is to update the playlist with new music weekly with music from artists like by Paloma Mami and Rosalia. Obviously, you'll need to be an Apple Music subscriber to get
the playlist
, but the smart money says someone will copy the playlist to Spotify pretty quickly (though we obviously can't endorse that sort of thing.)