Apple Music support coming to non-Echo smart speakers powered by Alexa
1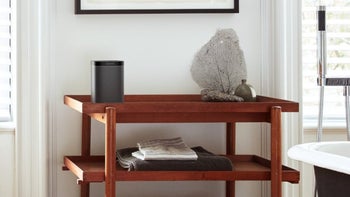 Amazon
announced last week
that Apple Music is available on Echo smart speakers powered by Alexa digital personal assistant. However, the feature was strictly available on those devices made by Amazon, as no other Alexa-powered smart speakers support Apple Music yet.
However, Apple Music integration for non-Echo smart speakers with Alexa may arrive very soon, according to Amazon. The U.S. company told
Mashable
that Apple Music will be coming to other Alexa enabled devices in the future, but didn't provide an ETA yet.
Now, if you have a Sonos or any other non-Echo smart speaker powered by Amazon's Alexa, this is great news for you, but if you own an Echo device, then you already benefit from Apple Music integration.
Apple Music
integration means that you can add a song playing on an Apple Music station to your library with Alexa when it's playing on the smart speaker. Also, you can listen to the music available on Apple Music or any songs added to your library.