Apple Maps is too good... for Taiwan's military secrets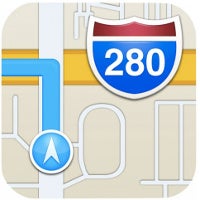 Apple Maps might not be the mapping solutions users want and like, but it is there and at least until Google Maps releases a native third-party app, most users will probably stick to it. But while it won't be nearly as good for them, it is too good for Taiwan. Turns out, while Google Maps has blurred images of Taiwanese military installations on purpose, in Apple Maps everything is crystal clear.
This follows after last week Turkish Sosyalmedya accused rang alert over a picture of maximum security prison. Now, Taiwan is asking Apple to blur a radar installation under construction that is right now visible on the company's maps.

"Taiwan is asking Apple Inc. to blur a map image of its new $1.4 billion early warning radar station… The 10-storey high radar installation built with U.S. technology is expected to go online later this year. It's near the Hsinchu Airbase in northern Taiwan."
"Apple should follow its rival Google in using only low-resolution satellite pictures."
The station is situated near Hsinchu Airbase in northern Taiwan and monitors aircrafts and missiles that could come from
"as far as western China."
source:
Associated Press