Apple Live Photos vs Samsung Motion Photos: here are the differences
31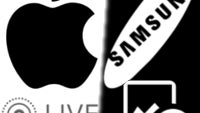 With the introduction of the
iPhone 6s
and iOS 9, Apple brought in
Live Photos
– the phone's camera records a few frames before and after a picture is taken, giving the user the ability to make photos "come to life" when browsing through them later. Shooting Live Photos is limited to the iPhone 6s,
6s Plus
, and the new
SE
, but any iDevice with iOS 9 or later can view them. On the 3D Touch-capable iPhones, the user has to press on the photo for it to "play", while on older devices, activation is done with tap-and-hold.
Samsung, naturally, responded to Apple's Live Photos by adding a new "
Motion Photo
" feature to the camera software in its
Galaxy S7
and
Galaxy S7 edge
flagships, which is very similar to what the iPhone does. Still, there are a few subtle differences in how the two different systems operate, and we will explore them here.
| | |
| --- | --- |
| Apple Live Photos | Samsung Motion Photos |
| Records frames before and after picture | Records only the frames before the picture |
| Records sound | No sound |
| No native way to export | Animation can be exported to video file |
These are the three major differences between Apple's and Samsung's moving photos. While the first two points are pretty self-explanatory, we'd like to elaborate a bit on the point of sharing.
Natively, Apple's Live Photos can only be shared as such over the iOS ecosystem. Yes, we've been hearing talks that
Facebook
and Instagram are looking to start hosting Live Photos, but we've yet to know how exactly this is going to work and if PC users will be able to see your Facebook Live Photo uploads. For now, however, if you share a snap from your iPhone to someone else, who's on Android or PC, they won't be able to "make the photo come to life" on their screen. If you want them to be able to view the full animation, you'd have to use
a 3rd party app
to export the Live Photo into either a GIF file or short movie file. Connecting your iPhone to a PC or MAC will also let you download the Live Photos to your PC in a video clip format.
Samsung's Motion Photos are a bit easier to share
When it comes to sharing the Galaxy S7's Motion Photos, you have a choice of either sending the still image — the actual photo you wanted to take — or exporting all the frames as an .mp4 video file. Additionally, while watching a Motion Photo on your phone, you can freeze-frame the playback at any point and capture said frame as a separate picture — in case you end up liking one of the alternate frames better than the one that you actually pressed the shutter on.
So, those are the few subtle, yet interesting differences between Live Photos and Motion Photos. Check the video below for a closer look. Which system do you like more?