Apple may have snitched on Verizon and AT&T for the eSIM collusion investigation
12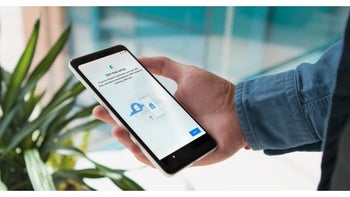 Tucked inside the usual Friday news dump last week, was a story that the Department of Justice is
investigating
Verizon, AT&T, and the GSMA organization for ganging up on the new
eSIM standard
. It is a virtual SIM card that is supposed to replace the plastic bits we are swapping now, and be programmable for any carrier you wish, and
the Pixel 2 was its torch bearer
. The two big US carriers reportedly were unsatisfied with that fact, and wanted to be able to lock phones to their networks to prevent fraud and theft, bypassing the eSIM tech.
At the time, a Verizon spokesman came up with a statement saying that this is no bigger than "
a difference of opinion with a couple of phone equipment manufacturers regarding the development of eSIM standards
." That claim certainly piqued our interest, and we started wondering which phone makers might that be. Apple, it turns out, is leading the pack.
Apple Watch
and iPad both use the eSIM standard, but Apple is rumored to issue a dual-SIM iPhone this year for the first time, and the virtual modules might find their way into its bread-and-butter product very soon, which would explain why it's so adamant against locking efforts from big carriers.
You'd be forgiven not to remember, but back in 2010,
European carriers threatened Apple
they will cut iPhone subsidies and take the Apple promos off their home pages in a short-lived retaliation, if it goes ahead with its eSIM card plans. The subsidy threat can no longer stay, and the carriers can't stand in front of progress much longer, but we'll see if the move to eSIM will also mean the end of locking phones to the carrier that sells them out of the box. AT&T is adamant a solution will be found:
We are aware of the investigation into GSMA's process for developing eSIM standards that provide a better experience for consumers. Along with other GSMA members, we have provided information to the government in response to their requests and will continue to work proactively within GSMA, including with those who might disagree with the proposed standards, to move this issue forward.