Apple: Carrier IQ isn't supported in iOS 5, still on iPhone 4
28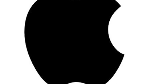 This whole
Carrier IQ scandal
has exploded in the last day, and every carrier and manufacturer is scrambling to cover themselves from the fallout, Apple has done so by confirming that Carrier IQ is no longer supported in iOS 5.
Apple confirmed that Carrier IQ is not supported in iOS 5 and will be removed completely in a future software update. The company also said that the iPhone 4 has been the only iPhone to have the software installed, but that the software is no longer collecting any data. Apple did say that all data collected was only after an opt-in by users, as is company policy.
Of course, there's no guarantee that users had any idea what exactly they were opting into with Carrier IQ, but it seems almost inevitable that there will be some sort of class action lawsuit that will spring from this mess. We've already seen
carriers
around the world trying to explain themselves, or
deny using the software
, and even US Senator Al Franken contacted Carrier IQ directly for comment. There is likely to be more ahead, so stay tuned.