Verizon & several international carriers say Carrier IQ software is not on any of their phones
25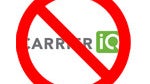 Well, well, well, it appears Verizon gets to take the pro-consumer high ground here. Jeffrey Nelson, part of Verizon's corporate communications team, tweeted confirmation that none of Verizon's phones have the controversial software installed. Several international carriers have also indicated they don't install Carrier IQ software, including Rogers, Telus, Bell, Fido, Virgin, and Videotron.
Consumer groups became concerned the last few weeks as the extent of the information that can be tracked became evident. The software, which comes pre-installed on many Android, BlackBerry, and iOS devices, is intended to supply analytics to carriers so they can keep track of network traffic. Unfortunately, the software tracks keystrokes, text messages, phone logs, applications in use, user location, etc.
Carrier IQ has confirmed that their 1984-esque software is on 141 million phones, but it turns out that not all carriers are involved, and the networks that don't make use of it are quickly pleading their case. Given the
growing scandal
around this, it will probably be something of a marketing point in favor of the carriers that don't use the software.
What do you guys think? Anyone have their feelings changed about their carrier one way or another over this?
sources:
mobilesyrup
,
Twitter
via
The Verge