Apple Campus 2: new drone footage shows the construction in glorious 4K resolution
10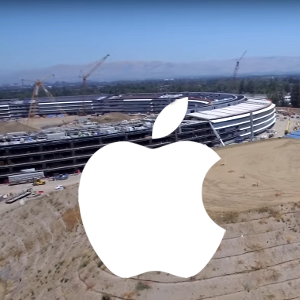 Apple's new campus might not be ready by this year's end, but it's most likely going to open its futuristic spaceship-like doors sometime in 2017.
At least that's what a new video footage reveals. Thanks to Matthew Roberts — a digital content creator that finds aerial videography quite enjoyable—and his drone, we get to witness the construction of the $5 billion project that will eventually house some 13,000 Apple employees first.
Thanks to Mr Roberts' drone, we get to see all the curious bits of the intriguing building in glorious 4K resolution. Apart from the main corpse of the building being finalized, the diminishing heap of dirt is clearly indicating that the landscaping in the vicinity of the 'spaceship' is about to kick off imminently.

Numerous maintenance buildings, multiple R&D facilities, and parking structures with a floor span of over 2 million square feet are also getting built already.
Check out the drone footage of Apple Campus 2 right below.
And here is how the finished Apple Campus 2 should look: