Apple and its partners seek $27 billion from Qualcomm
14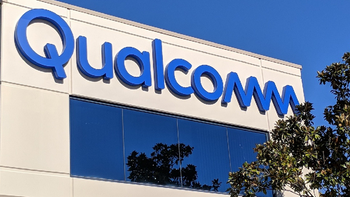 A trial starting in San Diego on April 15th has all the makings of a big courtroom battle. Apple and its contract manufacturers are suing chip maker Qualcomm.
According to CNET
, the firms that assemble the iPhone such as Foxconn, Compal, Pegatron, and Wistron are seeking $27 billion in damages from Qualcomm, claiming that the company violated antitrust laws and breached various contracts. You might wonder why they are involved in this battle at all. That's because they are the companies that license Qualcomm patents for Apple. Both Apple and Qualcomm are also seeking damages.
The trial is scheduled to run for 20 days, and a joint filing made by Apple and Qualcomm includes a witness list that names the CEOs of both companies (Tim Cook and Steve Mollenkopf, respectively), as well as executives from other phone manufacturers like Samsung and Motorola, and industry experts. Qualcomm owns patents on software used in most smartphones, and technology related to 3G, 4G and 5G connectivity. That is in addition to patents it owns for the chips that it sells. Apple instructed its contract manufacturers to stop paying royalties to Qualcomm and has claimed in other lawsuits that the chip maker failed to license its standard-essential patents in a fair, reasonable and non-discriminatory (FRAND) fashion as required. Such patents must be licensed by manufacturers to make sure that their products meet technical standards.
Apple, and other phone manufacturers, are not pleased with Qualcomm's "no license, no chips" policy, and claim that they are paying royalties to Qualcomm for phones they sell that don't use any of the chip maker's patents. And while the $27 billion claim certainly makes you take notice,
we are awaiting a decision on a more important case held earlier this year
. The FTC v. Qualcomm trial was a non-jury affair, and depending on how Judge Lucy Koh rules, the company might have to change the way it licenses and sells its chips.
Qualcomm loses one of its patents

Qualcomm has been successful in several cases where Apple has been found to have infringed on various patents related to the Snapdragon designer. Earlier this week, ITC Judge MaryJoan McNamara ruled that Apple had infringed on a couple of Qualcomm patents
and recommended that an exclusion ban be imposed
on the versions of the
iPhone 7
,
iPhone 7 Plus
,
iPhone 8
,
iPhone 8 Plus
and
iPhone X
using an Intel modem chip. That decision now goes for review in front of the entire commission, and a final decision will be announced in July. The same day that decision was announced, a final ruling was issued by the ITC in another patent infringement case involving Qualcomm and Apple. Originally, Judge Thomas Pender ruled that Apple infringed on a Qualcomm patent, but didn't recommend a import ban on certain iPhone models. The entire commission decided that Qualcomm's patent was invalid, which left them no choice but to uphold Judge Pender's decision not to ban the iPhone in the U.S.
All of these legal battles have affected Qualcomm's relationship with Apple and has cost it business. From 2011-2015, Apple exclusively sourced modem chips for the iPhone from the San Diego based company. Over the subsequent two years, both Qualcomm and Intel shared the task of supplying Apple with this all-important part. But last year, Apple decided to drop Qualcomm and the 2018 iPhone models sport Intel modem chips only.
One of the most interesting court cases involving Qualcomm is a class action lawsuit that can be joined by anyone who purchased a smartphone after since Feb. 11, 2011. Dubbed the biggest class action in history, more than 250 million phone owners are seeking damages ranging between $4.84 billion and $5.54 billion.