Apple App Store and iTunes Store are both down (UPDATE: Problem solved)
19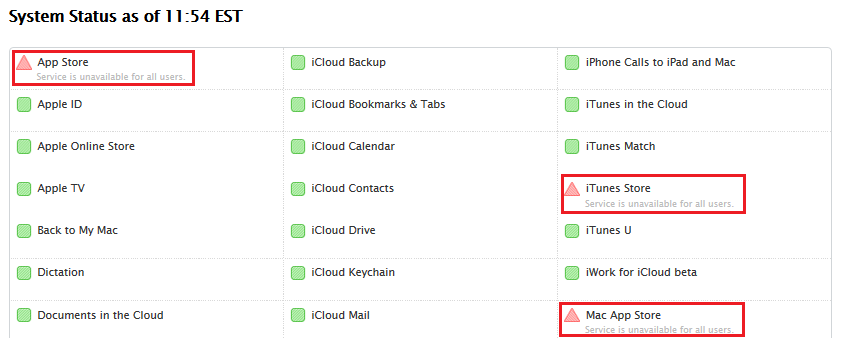 Apple App Store and iTunes Store are down
Looking to download that killer app for your iPhone or iPad? You might be able to browse through the listings on the App Store or iTunes Store, but you won't be able to actually make a purchase. The problem started at around 5am and is still affecting both stores seven hours later. There is no word from Apple as to when it expects to have both stores functioning normally.
Coincidentally, this comes the day after
a CIA plan to hack into Apple iPhones and iPads was revealed by Edward Snowden
. The plan, which was designed to create a back door that would secretly be built into apps created with a rogue version of XCode. Information about iPhone and iPad users would go out the back door and straight to a CIA "listening post."
So do we think that the CIA is behind today's outage? Nah. But it might be hard convincing all of the conspiracy theorists out there that there is no connection. Meanwhile, as soon as Apple makes the necessary repairs, we will let you know.
source:
Apple
UPDATE:
The Apple App Store and iTunes Store are both now accepting payments. For over 12 hours on Wednesday, prospective customers could only browse the stores, but could not actually make a purchase. Apple has fixed the issue.

Recommended Stories