Another hint tells us the iWatch is coming: Apple extends its trademark to cover jewelry and watches
21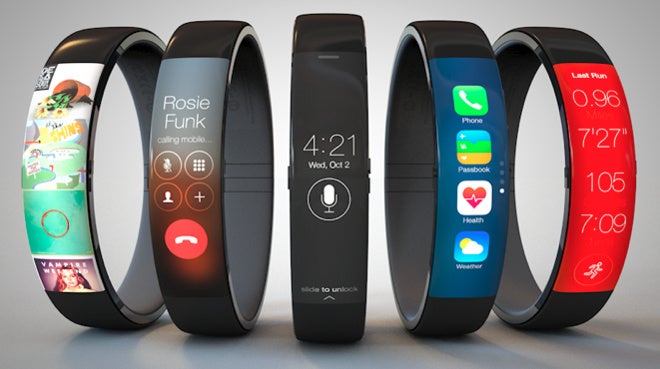 Apple is expected to unveil a brand new category
of devices under the iWatch name as soon as this fall, and it has already started filing official applications to expand its trademark to cover for 'jewelry and watches'. Officially, Apple is expanding its trademark coverage for goods of category 14 - the company did have some products in this category covered before, but now it explicitly mentions watches, as conclusive of a hint about its intentions as it gets.
We know about the iWatch from countless rumors, all of which point to a 'fashionable' iWatch coming in two sizes, one with a 1.3" and another one with a 1.5" curved AMOLED display. It's expected to feature a slim and light body, and the different sizes could well be specifically tailored to target men and women separately.
Now, back to the trademark filing, we ought to say that international agreement rules for 45 different classes of products. Apple has specifically expanded Class 14 trademark protection that aggregates goods like jewelry, watches, badges, necklaces, chains, sculpture and decorations. Cupertino has actually expanded its trademark to that new class in multiple countries - Ecuador is the latest, but previously, Apple has also filed the same application in the United Kingdom, Mexico, and Norway.
Interestingly, Apple has not filed such an application in its prime market, the United States. Coincidentally, Apple is not covered at all under Class 14 (which includes smartwatches) in the US.
source:
MacRumors