Another Waze feature added to Google Maps can save you from getting pulled over
5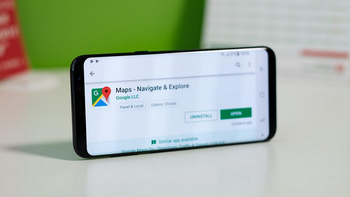 Back in the olden days of 2016 when bezels were bigger, screens didn't have notches and foldable phones were the stuff of science fiction (uh, they still might be), we told you
how easily a speedometer could be added to Google Maps
. All it required was the installation of a third party app called the Velociraptor Map Speed Limit. Not only did this app display the speed limit in certain areas, but it also added a speedometer. This was all available using an overlay on Google Maps, and warnings could be set to alert you when you were speeding. As we said back then, "It's not the most elegant solution, but until Google figures out a native one, this one is as good as it gets."
Google is adding some of the best features of Waze to Google Maps
(the company owns both navigation apps) such as speed limit notifications and the ability to report speed traps and accidents. And now,
according to Android Police
, some Google Maps users are being given the option to add a speedometer function to the app. The feature appears to be part of a server-side update which has rolled out in some parts of the U.S. as well as in Argentina, Australia, Belgium, Brazil, Canada, Czech Republic, Portugal, Sweden, and the U.K.
To enable the feature, if you have received it already, open the Google Maps app. Then swipe to the right to open the Google Maps' menu page. Tap on
Settings
>
Navigation settings
and a toggle switch will be there to activate the feature. Once it is turned on, the speedometer will appear in the lower left corner of the screen along with the speed limit in the area where you are driving. We should point out that the speedometer will not work with Android Auto.
Just so you understand, as long as the speedometer registers the same or lower speed than the speed limit indicator, you won't get pulled over and ticketed for speeding. If the speedometer shows a higher number than the speed limit indicator, we refer you to another feature just added to Google Maps this year, the speed camera alerts.