iOS developer says it's very hard to make money on Android Market, would rather look at WP7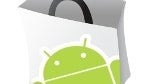 Ideal Binary, creators of interactive educational ebooks for iOS, said in an interview for the Guardian that they are reluctant to enter Android Market in its current fragmented state with billing issues. The developers think that the market is full of low-quality ripoffs, and it is very hard for serious developers to make a living off Android. Apple had the advantage of having 110 million credit cards loaded in its iTunes store from the very beginning, and Google Checkout never gained enough traction to be a viable payment tool.
Maybe this will change with the
arrival of Gingerbread
, which will include NFC support and carrier billing like in Japan, where KDDI has integrated app payment into its carrier billing. Android Market altered its terms for developers in July to include "authorized carriers" as a billing alternative, and considering the
US carriers mobile payments venture
, this might happen very soon. For now Ideal Binary is holding its horses to enter the Android Market and looking around for other alternatives.
Windows Phone 7 has its Marketplace, which is taking a similar curated approach to its apps catalog as Apple. Therefore the developers from Ideal Binary would rather consider rewriting their software in C#, than dealing with the fragmentation issues and hotch-potch billing policies of Android Market. Still there might be months before WP7 handsets gain enough critical mass to attract the most popular developer houses.
This usually happens when a few million handsets are already in the hands of consumers, unless Microsoft pays developers cash for the popular apps, as
was the case before initial launch
. Foursquare, for example, didn't plan on porting its app over to WP7 before it hits ten million devices sold, but Redmond just came in and paid for it. This way Microsoft had most of the important stuff covered out of the gate.
Currently there are
about 3000 applications
and 15 000 developers for Windows Phone 7, but it probably won't be until the middle of 2011 that WP7 devices will pass the ten million mark that is going to attract serious developer attention, so the number of apps can grow exponentially.
source:
TheGuardian
via
WMPoweruser
Recommended Stories