Angry Birds: Transformers now out for Android
8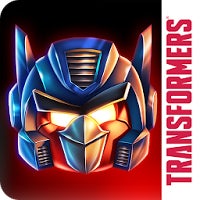 Rovio's latest Angry Birds game – Transformers – has made the leap to Android and can now be downloaded from the Play Store for free.
Transformers is a slightly different game, than the slingshot-based puzzles that we've come to expect from the franchise. It's a side-scrolling auto-runner that sees your hero in a constant dash towards the end of the level, while shooting at various objects and strangely unsafe structures in the background. On top of these structures, one can usually find the Angry Birds' mortal enemies – the green pigs (or in this case – Deceptihogs). The player's mission is to tap on various items that they wish the protagonist to shoot at. Yes, you can choose to shoot Deceptihogs in their faces, but that takes quite a while and is discouraged by the game. Instead, you employ the help of some good old phycisc-based destruction and try to wreak havoc on the enemy structures with as little shots fired as possible – a familiar concept from previous games.
Unfortunately, the game is quick to jam its freemium label down your throat, as unlocking levels, upgrading your characters, re-playing failed levels, all costs in-game currency and time – the latter can be, in a typical freemium manner, shortened, if you are willing to spend "diamonds", which you can buy with – you guessed it – real-life dollars.
Anyway, if you don't take quickly progressing into the game super-seriously, it's a nice little title to burn some minutes with – you know, the usual pleasure of blowing up some TNT barrels and watching green pigs fly.
Download: (
Android
|
iOS
)