Angry Birds Space becomes 'fastest growing mobile game' ever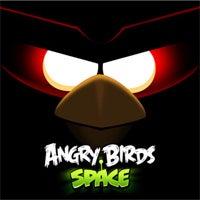 If you thought Angry Birds Space's
10 million downloads in three days
was impressive, you'll really blown away to know that it hasn't stopped there. After
35 days
out in the wild, Angry Birds Space has amassed a staggering
50 million downloads
, making it the
"fastest growing mobile game"
ever. WOO-HOO-HOO-HOOOOOO!
The 50 millions downloads are comprised of iOS, Android, BlackBerry, Mac, and PC downloads. Just image if it was available for Windows Phone too, they would have at least 65 or 67 more downloads. We kid, we kid! Windows Phone is an up-and-comer that could of easily added a few million more to those totals. Rovio has previously said the Windows Phone version is in the works; while they haven't announced a release date, when it finally gets released, it will most likely propel Angry Birds Space into new record setting heights once again.
In a blog post, Rovio said,
This has been simply amazing, and the whole Rovio team is thrilled to see such a fantastic reception for the game.
We extend our deepest gratitude to all fans of Angry Birds everywhere. While numbers like this certainly say something about the popularity of Angry Birds, for us the main goal is to keep creating fun new experiences that everybody can enjoy!