Angry Birds Action! Epic new game hits iOS and Android ahead of movie launch
3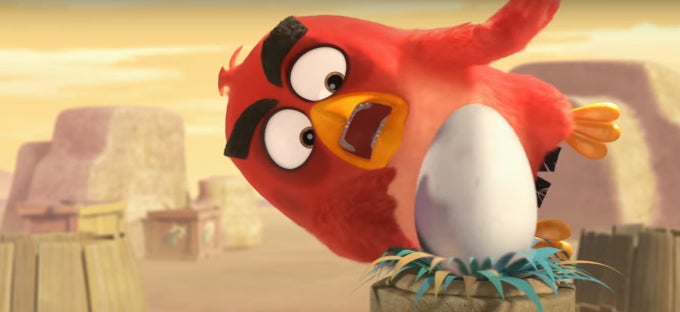 _
Perhaps the most iconic gaming franchise of the modern mobile era, the long-awaited Angry Birds movie will hit theaters far and wide next month. Though we'd expect a heavy amount of promotion over the next couple of weeks, creator Rovio has kicked things off with an interesting new game entitled
Angry Birds Action!
It's quite the departure from the traditional avian-vs-swine fare, and should help to drum up plenty of interest ahead of the flick.
The height of Angry Birds' popularity was during the early days of the App Store and Google's Play Store. It was almost a prerequisiste of owning a smartphone to download the game and see if you could get further down the level cycle than your buddies. The efforts of those who didn't look to achieve all three stars on each level were, for the most part, swiftly disregarded.
Despite the immense initial hype, Rovio has done a pretty decent job of staying relevant. After several spin-offs of the original title,
Angry Birds 2
arrived last year, and proved that there's still space for the franchise in hearts and home screens.
Angry Birds Action! takes things to a new dimension. The game follows a similar pattern in that poultry is launched from a slingshot, but this is where many of the similarities end. There birds have new strengths and powers, and they spend some of their time collecting eggs and sweets rather than destroying pigs' habitats. In short, it's like a dynamic pinball game draped in Angry Birds branding.
Speaking of branding, Angry Birds Action! is a bit more than your typical game-before-movie title. It's being touted as a rich supplement to the overall experience, includes a bunch of clever AR elements to this end. So-called 'BirdCodes' have been baked into numerous Angry Birds-related promotional materials, and by catching them, users can unlock numerous bonus features within the game. From McDonald's Happy Meals to H&M clothing labels, Rovio has teamed up with a number of partners to promote this movie, and there's even a special BirdCode hidden towards the end of the Angry Birds film itself.
The title free to play for iOS and Android, with no word on a Windows Phone edition. Given that the recent Angry Birds 2
didn't hit Microsoft's platform
, though, it's almost certain that it won't get this one.