Surprise, surprise: Angry Birds 2 won't be headed to Windows Phone
13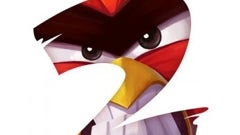 As an on-off Windows Phone user of many years now, I can empathise with those who feel aggrieved about the lack of apps. It took an age for Instagram to hit the WP store despite the top-notch shooters of many Lumia handsets, and to this day, the much-vaunted, billion-dollar Snapchat service remains conspicuous by its absence on Windows handsets. Angry Birds was one of the early App Store's true winners, turning its Finnish creator Rovio into a giant of the mobile app world. But after arriving on the iPhone in 2009, it took until 2011 for it to drop for Windows Phone. If you thought things might be different this time around with the impending Angry Birds 2, then prepare to have your dreams obliterated.
As per a member of Rovio's support team, not only does the company
not
intend to release the game for Windows Phone right now, but by the tone of the response to an enquiry on the matter, it could be years away if at all.
Rovio Support Team member Pekka notes:
Unfortunately, Angry Birds 2 will not be released for Windows Phones. We apologize for any inconvenience this may cause, and hope that you have a chance to play the game on one of the supported platforms, such as Android or iOS!
Reading between the lines, it seems that Rovio won't be indulging, although things could certainly change if the game does well and Windows' mobile ecosystem gathers steam
The spiritual successor to Angry Birds -- a title that requires no introduction -- drops on July 30th for iOS and Android.