Android vs iPhone boot times tested: which one is the fastest?
92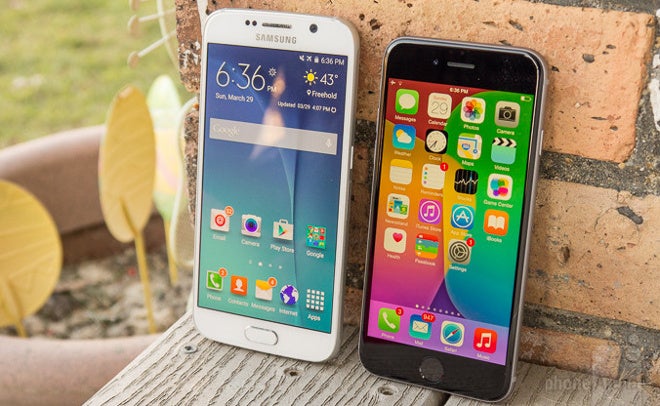 Which phone is the fastest to boot up?
This is not a question that you might be asking yourself on a daily basis, but since battery life is such a precious asset, and since people generally don't like to be bothered at night, some manufacturers have built in the option to turn off your phone. If you turn off your phone at night, or if you are a developer who has to reboot the device multiple times, boot-up times do matter.
And it's just plain fun knowing how long it takes for a phone to start.
Which phone is the fastest to boot?
So that's why we took the device we had at hand and started booting, rebooting, and measuring the times. We tried this with apps installed, and with the phone fresh off a factory reset (hint: there is very little difference in actual boot times, only after you boot, some apps might start syncing and slow up the phone, which we are not accounting for).
And here are the results of our testing: the Android phones and iPhones that are fastest to boot in descending order. Any surprises?
Disclaimer: We've tested booting each of the phones several times to ensure the results are reliable, using the same method for each device. Start-up times still vary and the figure below should be taken as an approximate guideline with several seconds of allowed variability. Generally, results show that boot-up times can be faster or slower than the provided figure by up to 2-3 seconds at max.
Samsung Galaxy Note 4
Time to boot:
21.3 seconds
Software Version: Android 5.0.1, Build number LRX22C,N910FXXU1BOB4
Samsung Galaxy S6
Time to boot:
21.6 seconds
Software Version: Android 5.0.2, Build number LRX22G.G920FXXU1AOCV
LG G3
Time to boot:
25.3 seconds
Software Version: Android 4.4.2, Build: KVT49L.A1401987978
Apple iPhone 6
Time to boot:
26.1 seconds
Software Version: iOS 8.3 (12F70)
Apple iPhone 6 Plus
Software Version: iOS 8.3 (12F70)
Sony Xperia Z3
Time to boot:
34.4 seconds
Software Version: Android 5.0.2, Kernel: 3.4.0-perfg3f600d1, Build: 23.2.A.1.62
Nexus 5
Time to boot:
37.6 seconds
Software Version: Android 5.1, Build: LMY47D
HTC One M9
Time to boot:
37.6 seconds
Software Version: Android 5.0.2 Lollipop, Software number: 1.32.401.15
HTC One M8
Time to boot:
38.9 seconds
Software Version: Android 5.0.1 Lollipop, Software number: 4.16.401.10
Nexus 6
Time to boot:
53.3 seconds
Software Version: Android 5.1, Kernel: 3.10.40-geec2459, Build: LMY47E