Android updates in the US are forever broken
37
This article may contain personal views and opinion from the author.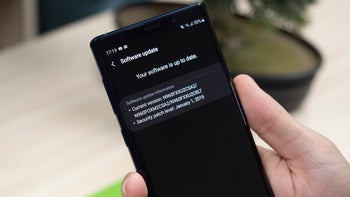 It's that time of the year!
The time when it's been so long since Google has released Android 9 Pie for its
Pixel
phones that owners have already gotten so used to it they
forget
it's there. This also coincides with the time period when the Android phones that people
actually use
in the United States, well... none of them have it.
And this is happening Every. Single. Year.
Every single year we are saying out of desperation: we hope Google does something, anything so that Android updates become faster next year. We hope. We send our thoughts and prayers to those phones that seemed so new just a few months ago, but now appear out of date, running on old software.
The most expensive and popular phones are the slowest to get updates in the US
We have to admit: some of these phones are expected to
start
receiving the update soon. For others the timeline is pushed back to Q2 2019, which usually means the end of June, a time of the year when we'll be closer to the release of Android 10.
And don't even get me started on the Samsung
Galaxy S8
and
LG G6
, two of the most popular phones of last year. Do you want to take a guess when those poor gadgets will get the Android 9 Pie update? How about whether they will even get it at all?
Android updates have been a disappointment for years, but now that phone makers have not hesitated to increase prices on their phones to $1,000 and even more, as in the case with the
Galaxy Note 9
, it is even more painful to see these phones waiting for months for their first major update, while
a $200 Nokia 6.1
already runs that latest software. It is frustrating to have the most expensive phone on the block and not have gesture navigation on board.
Let's face it: things are probably
not

getting better next year




Every year we keep on repeating: Google should do something. Phone makers should do something. The carriers should do something. But this year I don't think that we should be that naïve and we should just accept it: Android updates are not going to be better next year. It's all going to be the same old mess and we should just accept this as a fact. And we need to consider this every time we speak about a premium smartphone that is sold for an exorbitant amount of money.




Is it really justified paying so much money for something that ages so quickly?




What do you think?




Do you believe something will ever change with Android software updates on US carriers? And is this something that you find to be a problem with your personal devices?