Android-powered satellites headed to space
21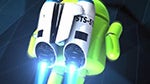 The Android ecosystem has been rapidly expanding beyond phones and tablets lately – just in the last week we saw the introduction of an Android-powered Wi-Fi
camera by Nikon
, and Panasonic is using Android apps and NFC-equipped devices to
control and program smart appliances
.
NASA is one-upping them all with a use for Android that is truly out of this world
. NASA's new PhoneSat program is experimenting with using Android-powered miniature satellites.
As part of a program to explore how small cheap satellites can be made with off-the-shelf parts, engineers are NASA's Ames Research Center have created 10cm square satellites that use Nexus phones as the computing brains that power the satellite. T
he four pound mini-satellites can be launched dozens or even hundreds at a time
, bringing lots of aggregate observing power on the cheap.
Two models are currently in development, dubbed PhoneSat 1.0 and PhoneSat 2.0. The 1.0 model runs on the inveterate Nexus One, while the 2.0 model sees an upgrade to the Nexus S. The circling of our planet should being later this year, as two PhoneSat 1.0s are planned to hitch a ride to orbit alongside a PhoneSat 2.0. The simpler spacecraft will come with an extra battery (it's hard to plug in while in LEO) and mostly serve to collect data on how the phones perform in the hard vacuum of space. The 2.0 version gets tricked out with more options, like solar panels and reaction wheels,
allowing for a longer duration mission that can include changes in orientation of the satellite.
Sending little green robots into space will pick up next year, and NASA has missions on the drawing boards that include low-cost moon missions, as well as Earth observation missions that would benefit from many having many eyes in the sky. Now if NASA can just manage to snag a Galaxy Nexus for the next gen satellites they'll be able to play Angry Birds in HiDef!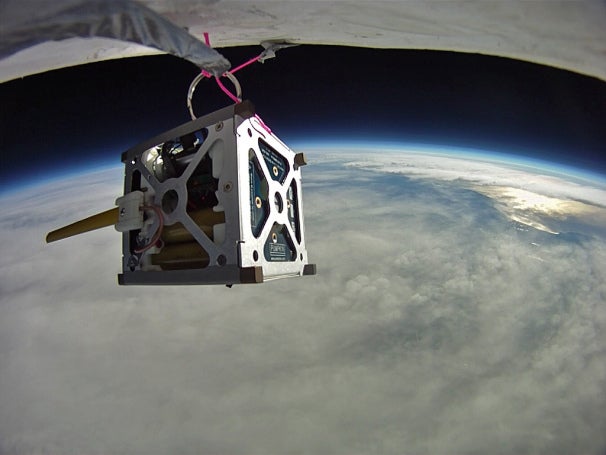 source:
PC World
via
Droid-Life
Recommended Stories