Android-powered iPhone knockoff may sue Apple in China
54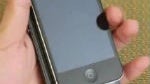 This is one of the craziest stories around, but also one that is relatively interesting. We all know that China's smartphone market is rife with iPhone knockoffs, and it seems like one of them, the Goophone, is already threatening Apple with litigation, should Apple try to release the iPhone 5 in China. The Goophone i5 is a device that we showed you
last week
, which outwardly looks like the leaks of the iPhone 5, but inside is powered by a 1.4 GHz quad-core Tegra 3 processor, 1 GB of RAM, a 4" 720p IPS display, an 8 MP rear camera, a 1.3 MP front camera, and Android 4.0 Ice Cream Sandwich.
The strange thing is that Goophone claims that the design is from "independent research and development", and if Apple tries to release the iPhone 5 in China, Goophone will sue Apple. The company even goes so far as to say it will sue Apple regardless of "whatever the new iPhone appearance" may be. We're not really sure how that might work though. Even if Goophone patents the design in China before Apple, if the iPhone 5 doesn't look like the leaks we've seen, it's unclear what the basis for a lawsuit would be.
It's very possible that this is all a joke, or a misunderstanding. We'd like to think that any video that references the device shown as the "God Machine" is one that may not be one to take very seriously. But, if Goophone really does have "independent intellectual property rights and the phone appearance of patent", maybe Apple will have a bit of a scuffle on its hands. Either way, the video is a hoot, and definitely worth a look.