Android has seen a sharp increase in malware levels in Q2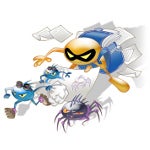 Security company Kaspersky Labs has informed its audience that it has seen an almost threefold increase in the number of new malicious apps in its databases during Q2 2012.
In Q1, the newly-discovered malware apps were about 5,441, while the second quarter brought 14,923 more - a dramatic increase over previous periods. Kaspersky explains these numbers with the growing interest in mobile devices, as well as the enormous market share that Android has.
Apparently, most of these malicious apps (about 49%) happen to be multi-functional Trojans, designed to steal various kinds of information like contacts, email addresses, and phone numbers. About 25% of the discovered malware is categorized as SMS Trojans, which are those apps that can secretly send SMS messages to premium numbers, without you even knowing.
via:
SlashGear