Android dominates smartphones in Q3 2012, Samsung widens its sales lead
43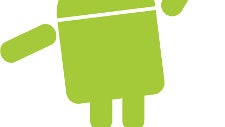 Android continues expanding its dominance of the smartphone market, Samsung keeps on increasing its lead as the biggest smartphone maker and Nokia slips catastrophically in Q3 2012. That is a quick summary of what happened in the third quarter of 2012, according to the latest numbers by Gartner.
The analytics company concludes that while overall phone sales dropped slightly, smartphone sales are growing rapidly rising by 46.9% in Q3 2012.
Samsung cemented its position as the most prolific phone manufacturer selling nearly 98 million devices in the quarter.
But the biggest news seems
the rise of Android
. Google's operating system powered 72.4% of the smartphones sold in the third trimester of the year. Apple was a very distant second with 13.9%, but it's clear that except for the United States, Android is outgrowing iOS by a huge margin.
Nokia on the other hand is the biggest loser
. We have earlier heard estimates that the company have catastrophically collapsed to become the 10th biggest phone maker, but Gartner's numbers put it slightly higher, at number 7. Still, the company has not released smartphone sales figures so we cannot see what is the exact difference in its calculations. The new Lumias should help Nokia at least stop that slide, but no earlier than 2013 Gartner expects to see actual improvement.
Expectations for the Holiday quarter are for Apple to traditionally register one of its strongest periods, but Android as well will continue its strong growth. And interestingly, Samsung's bada platform continued outselling Windows Phone and Symbian.
source:
Gartner