Android could have 1 million daily activations in 2 weeks
49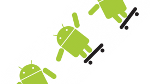 Android has been growing at an extraordinary rate, there's no way to deny that, but Michael Degusta over at
the understatement
wanted to figure out the exact numbers that we should expect during Google's next earnings call. The numbers are certainly impressive.
What Degusta did was plot out the reported numbers for activations per day that we've heard from Google through various sources going back to April of last year, when Google reported a mere 60,000 Android activations per day. The latest number came from Google's
earnings call in July
,where it reported 550,000 daily activations for Android. Degusta then used a statistic that Andy Rubin had tweeted which said that Android activations were
increasing by 4.4% every week
. The numbers between that Andy Rubin tweet and Google's earnings call a couple weeks later confirmed that figure, and so Degusta plotted out how that compounded growth could look.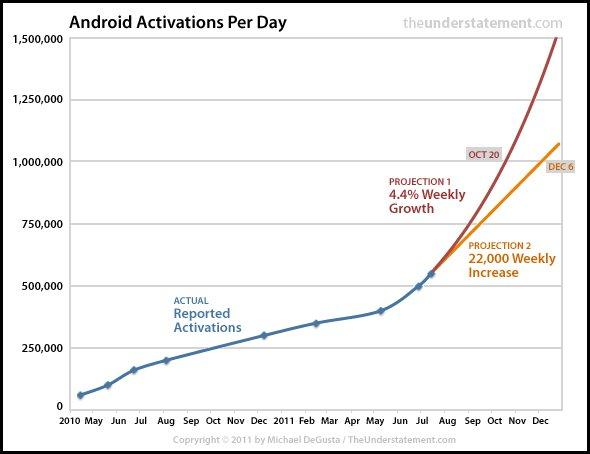 As you'll notice in the chart, Android activations began ramping up around May of this year. And, based on the 4.4% growth stated by Andy Rubin, Google should be seeing about 800,000 daily Android activations right now, and could cross the 1 million activations per day by October 20th. That certainly seems like a believable statistic given the incredible sales of phones like the Samsung Galaxy S II. But, just to be safe, Degusta also plotted a more conservative projection, not using the compounding growth curve, which would bring Google to 1 million daily Android activations by December.
Either way, the growth is crazy, and doesn't seem to be slowing down. Andy Rubin and crew must be quite proud.