Android apps coming to the Windows Phone Store?
89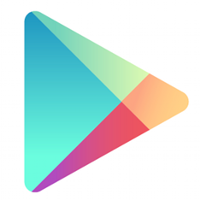 Windows Phone users might soon be able to run Android apps on their phone. Insiders with knowledge of Microsoft's plan say that the Redmond based software giant is giving serious consideration to the idea of allowing Android apps to run on both Windows and Windows Phone. The idea is receiving mixed reviews from Microsoft executives. Some are in favor of allowing Android apps to be listed in both the Windows Store and Windows Phone Store. Others believe that supporting Android apps would mark the beginning of the end of the Windows Phone platform.
Many Windows Phone users had hoped that the app gap between Windows Phone and Android would eventually close, the same way that the Google Play Store eventually caught up to Apple's App Store. The latter had a huge lead over the Android Market, which was eventually renamed the Google Play Store. But as Android became the most popular mobile OS on the planet, that lead for the App Store eventually disappeared.
Microsoft has been trying to push developers to write their most popular apps for the Windows Phone platform. While
apps like Instagram and Vine are now available for Windows Phone users
, there are still plenty of apps not available for Windows Phone. But allowing Android apps to run on Windows Phone might not be the answer. BlackBerry 10 allows Android apps to run on that platform, yet there has not been a surge in sales of those phones. On the other hand, Windows Phone sales did show some momentum last year, and with the GDR3 update, Windows Phone manufacturers can now compete with top shelf Android models. While the update allows Windows Phone handsets like the
Nokia Lumia 1520
, to match up specs wise with powerful Android devices like the
LG G2
, the Lumia 1520 still sorely trails in the app department. If Microsoft goes ahead with this plan, that gap could quickly disappear.
For this to happen, Microsoft will have to come up with a simple way for consumers to be able to download, install, and run the Android apps on their devices. And many inside Microsoft's camp are concerned about the message that this would be sending to consumers. But those favoring the plan are not concerned with this. They want to use Android's popularity to sell more devices running Windows Phone and to sign these people up for Microsoft services. And that is something certainly within reach if Android apps are allowed to run on Windows Phone.
source:
TheVerge
via
Gizmodo