Google adds 1.75X playback speed option to the Android version of the YouTube app
5
Earlier this week,
according to Android Police
, Google added a 1.75x playback speed to the desktop version of the YouTube video streaming site. Now, it has added the speed to v13.50.52 of the YouTube app for Android. With the addition, the speed options available for Android users include .25x, .5x, .75x, Normal, 1.25x, 1.5x, 1.75x, and 2x.
Adding the new speed actually makes sense. Not only have their been requests from users for this particular playback speed, but it also fits with the .25x gradients between each option starting with the .25x speed, running to 1.5x. Prior to the change, the next choice was 2x. But now, those who like to see things perfectly balanced, will be happy to have the option to select playback at 1.75x normal.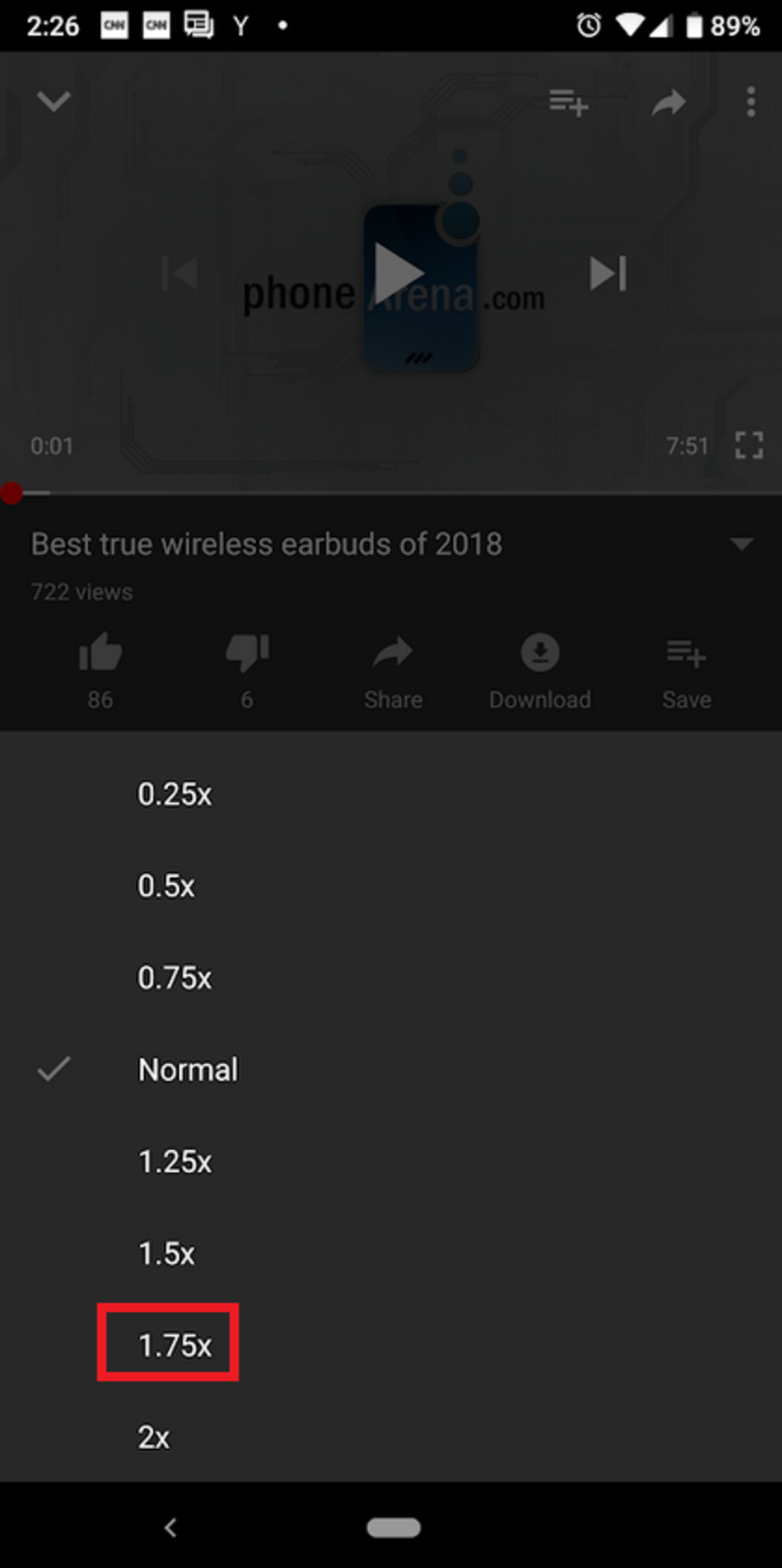 YouTube's Android app now offers playback speed at 1.75x normal
Recommended Stories