Android Wear 2.0 gets pushed back to early 2017 but gains its own Play Store
7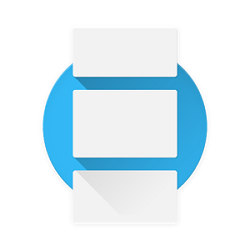 Android Wear, one of the most feature-rich and compelling smartwatch platforms, has been in a bit of a slump lately. It's been a while since we've seen any new hardware from a major OEM, and earlier this month
we caught wind
of the fact that none of the platform's major hardware manufacturers would be releasing any new watches for the remainder of 2016. That certainly came as a bit of a bummer, and in regards to the software side of things, we've been patiently waiting for any updates on the status of Android Wear 2.0 - the biggest update to hit the wearable OS to date. We now have an official update form Google as to where Android Wear 2.0 is currently at, but it comes in the form of both good news and bad news.
The bad news? The full public release of Android Wear 2.0 has been pushed back to early 2017. The developer preview that's currently going on will continue throughout the rest of this year and into the early bits of 2017, and then the 2.0 version of the OS will be released to OEMs so that they can start updating current hardware and build new devices that will run the new software out of the box. The good news? As a result of this delay, Android Wear will be getting its very own version of the Play Store when it's updated to the 2.0 software version. It's officially being called Play Store for Android Wear, and it's essentially a version of the Google Play Store that not only runs on actual Android Wear watches, but only displays apps and watch faces for the watch and nothing else. And, as a result of Play Store for Android Wear, you will no longer be forced to download a watch's phone companion app in order to use the Android Wear version of the app. In fact, Google will now be allowing developers to create apps solely for Android Wear with no companion app required on users' phones at all.
Having the Google Play Store on your Android Wear watch might sound a bit peculiar at first, and Google is aware of that. In a response to this, they said the following -
We asked developers like you what you wanted most out of Android Wear, and you told us you wanted to make it easier for users to discover apps. So we ran studies with users to find out where they expected and wanted to discover apps––and they repeatedly looked for and asked for a way to discover apps right on the watch itself. Along with improvements to app discovery on the phone and web, the Play Store on the watch helps users find apps right where they need them.
Play Store for Android Wear will be available in the Developer Preview 3 for Android Wear 2.0 that's launching today, and in addition to that, the preview also comes equipped with improvements to complications with watch faces, inline actions when you receive a notification, Smart Replies (similar to what we've seen in Google Allo), and a Wearable Recycler View that aims to better display vertical lists and apps on round displays.
What are your thoughts on the Developer Preview 3 - specifically Play Store for Android Wear? Do you think the new features constitute a delay in when we'll be able to finally get our hands on Android Wear 2.0? Or do you not see a point in having a Play Store on your wrist?