Android Pay finally comes to the UK, but it's off to a bumpy start (UPDATE: not quite yet)
7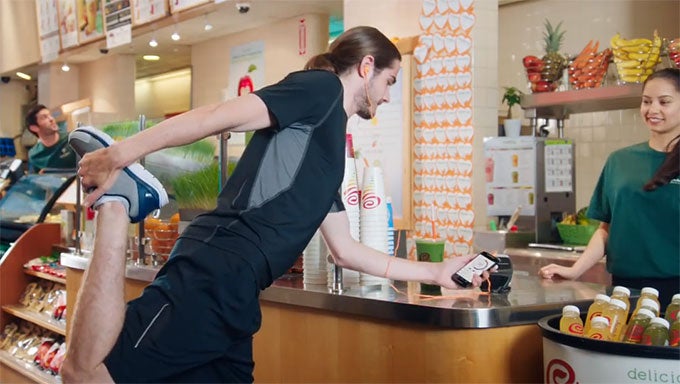 Google I/O is
just about to kick off
, and we've been looking forward to a ton of news about the latest Google products and services emerging from the tech conference. One of the oh-so-many developments that's been on our radar has been a long-overdue expansion of Android Pay to users in the United Kingdom (where Apple Pay already has a head start), and when
we heard about UK retailers already putting up Android Pay signage last week
, it was looking increasingly likely that Google would be announcing this next phase of Android Pay availability at I/O. But
just like news of Google's new Spaces app
, this one can't quite wait f
or the formal start of Google I/O
, and today Google flips the switch on Android Pay in the UK.
Google laid out its broader plans for Android Pay in the UK back in a March blog post, talking about support for MasterCard and Visa credit cards, as well as debit card support for a number of big UK banks – though with Barclays notably absent. At the time, Google wasn't able to offer a time frame for the Android Pay UK launch any more precise than sometime "in the next few months."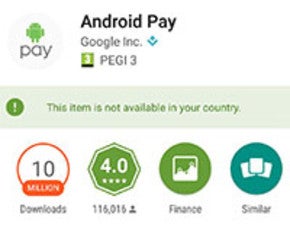 Not what UK Android users should be seeing
Today Google follows up on that teaser with a simple announcement tweet, inviting users to download the Android Pay app and noting, "Now available in the UK."
At least, it's
supposed
to be available. But reports from multiple users on social media indicate that Google's announcement may have been a little premature, and those following links to the Play Store are being greeted by messages that "This item is not available in your country."
Are the Play Store servers just being slow to update? Did Google's tweet go out a little early? We're well curious ourselves, so we'd love to hear from you: if you're an Android user in the UK, are you having any luck getting Android Pay going today? Or does this feel like yet another tease?
Update:
Google has taken down its original tweet and just posted this new message: "Excited for #AndroidPay in the UK? We are too! Not quite there yet, but keep checking back." Guess someone really did jump the gun.
source:
Google
(Twitter) via
Android Central
,
Google
(Update)