Android N's animations are sincerely sublime in slow motion
16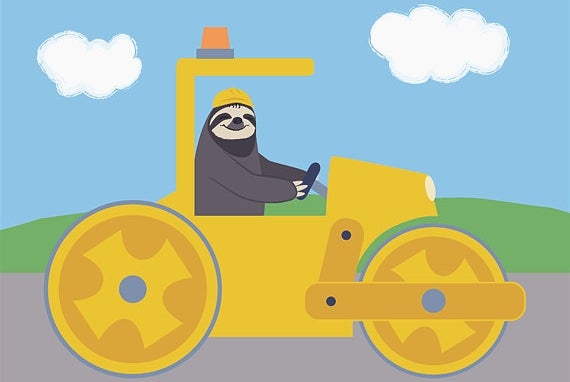 With the introduction of Material Design in Android 5.0 Lollipop, Google made a big splash about the interface's animations and transitions adhering to the rules of real-world physics. Back in the day, the operating system's design principles and expose surely wowed us, but the practical truth didn't exactly turn out in Material's favor. Not that there's anything wrong with it, but where those jumpy animations and transitions are concerned, the hard work of Google's designers went largely unnoticed. Somewhat ironically, the sheer speed at which most Lollipop (and later) devices operate simply doesn't let users bask in their glory, as the eye-candy gets sacrificed for ever-important immediacy.
As if your Android flagship moved with the leisurely pace of a sloth riding a steamroller.
While this may be so, those fluid, paper-like animations and the interplay of light are still there, they are still quite majestic, and you will get to see them if you switch around a few options. If you head to the 'Developer settings' menu and change all the Animation, Transition, and Window scale options to the maximum 10x value, you are going to witness a miracle of physics. Your zippy Android flagship starts behaving as if it were high on diazepam, with all those beautiful animations unfolding with the leisurely pace of a sloth riding a steamroller. Don't ask how we found the header picture. Anyway, this is how you can check out their full brilliance in slo-mo and marvel at Google's ingenuity.
This is precisely what GeekCeption did on their YouTube channel. They installed the latest Android N developer preview, pressed the slo-mo buttons, and filmed the result. Feel free to cheek out the goodness in the video embedded below! But before that, we'd love to take an excerpt from the Reddit conversation that genuinely amused us. Redditor '
pastarific
' cunningly pointed out Android animations were originally designed to mask the slow menu transitions that less-than-stellar devices outputted at the time. Indeed, turning them off resulted in a total drag of an UI, which makes waxing poetic about how great Android looks in slow motion appear all the more ironic. In his own words,
"we have gone full circle."
Indeed!
Also read: