Android Nougat update for Motorola Droid Turbo 2 (aka Moto X Force) certified by Bluetooth SIG
2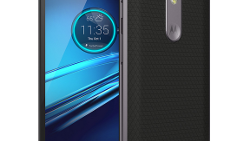 The
Motorola Moto Z Force DROID
and the
Motorola Moto Z DROID
were
both updated to Android 7.0 in November
. Now it would appear that the
Motorola DROID Turbo 2
(AKA Moto X Force) is next in line to receive the same update. Today, documentation from the Bluetooth SIG reveals that Android 7.0 has been certified by the group for use on the XT1585.
As you can tell from the fact that they both carry the same model number, the DROID Turbo 2 and the Moto X Force are the same phone. In the states, where it is a Verizon exclusive, the phone is the sequel to the popular
Motorola DROID Turbo
.
The claim to fame for the DROID Turbo 2/Moto X Force is
the ShatterShield layered technology on the front screen
. This feature allows Motorola to guarantee that the display will not crack or shatter if dropped from five feet or less over four years. An improved version of ShatterShield can be found on the Motorola Moto Z Force and Motorola Moto Z Force DROID.
If you own the DROID Turbo 2/Moto X Force, you could see the Android 7.0 update start to rollout at the end of this month or the beginning of next month. The update includes an enhanced version of
Doze
. After a period of inactivity, Doze stops apps from running in the background which improves standby time and battery life. With
Seamless updates
, a new build of Android is downloaded and installed on your phone while you use the handset normally. Next time you boot up the device, the new software will be running the phone. With
Notification Controls
, you have the opportunity to silence future notifications or block them.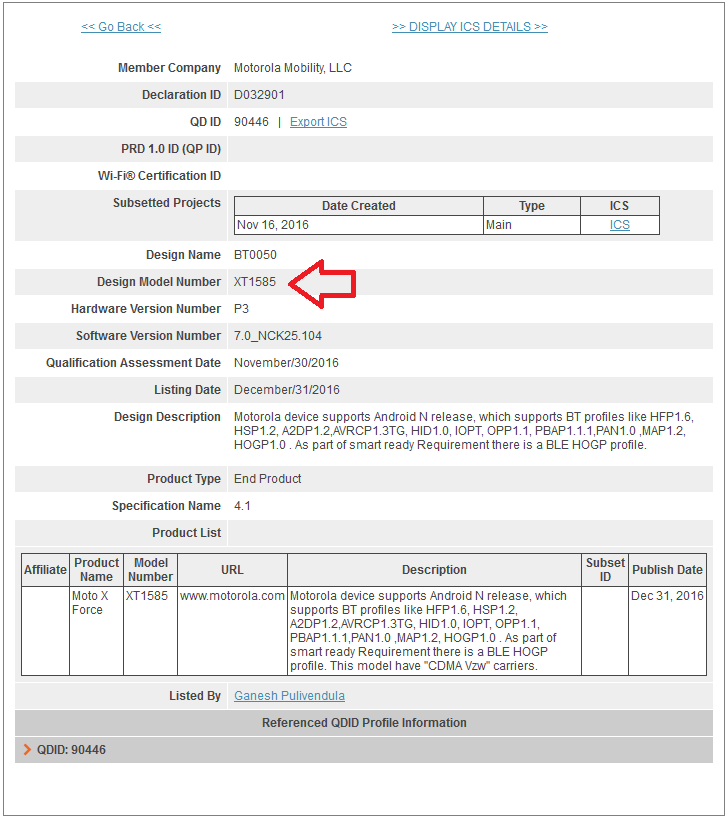 Android 7.0 for the Motorola DROID Turbo 2 and the Moto X Force has been certified by the Bluetooth SIG
source:
BluetoothSIG
via
TheAndroidSoul