Android N allows Chrome windows in both sides of a split screen
15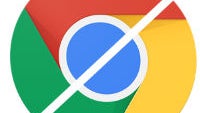 Split screen is quickly becoming a standard feature for mobile platforms, because screen sizes are big enough and companies finally realized that doing two things at once is pretty nice. But, what if you want to be surfing two different webpages in each side of a split screen? On iOS, you need a specific app to do that (Sidefari, if you're curious), but not with Android N.
Google's Chrome browser has a nice feature which will let you have Chrome windows in both sides of a split screen in the newest beta version of Android N, and we have to assume this will make it to the final version of the update. It's pretty easy to use, but you might not notice it at first. You need to have Chrome open and enter split screen mode, then when you open the overflow menu there will be an option called "Move to other window" which will move your current tab to the other side of the split screen.
You can only move one tab at a time right now, but you can have as many tabs as you want open on each side of the split screen. And, if the webpage is designed properly, it will reformat as you move around the split screen slider to resize the windows. Overall, a very nice option and much easier than using two different browsers in split screen.