Android M rumored to cut down on RAM usage, focus on better battery life
58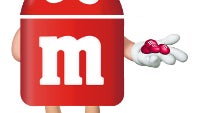 Well, folks, we are only a couple of days away from Google's I/O and rumors and talks about the new Android M are already spurring up. Make no mistake, though – while we do expect the update to be officially unveiled at the I/O, we're pretty sure that it is at least a couple of months away from official launch.
So, as the hour of the Macadamia Nut Cookie draws closer, we are getting to see some fairly reliable rumors on what it's going to be concentrating on. The guys over at Android Police got wind of what Android M will be focusing on and it is "power efficiency". We guess
Project Volta
didn't turn out to be a tremendous success, as Google seems to be going deeper with the optimizations, cutting down on RAM usage, reducing activity when the device's screen is off, and reducing location checkins, which do really tend to spin out of control sometimes.
This sounds good so far – an Android OS, which does not feed on excessive amounts of RAM and keeps processes at a minimum when the lights are off – the latter reminds us of Xperia's Stamina Mode, which is widely praised as a great battery-saving tool that doesn't cripple user experience.