Android Lollipop might put an end to easy rooting, decries Chainfire
59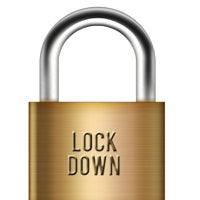 Uh, oh, Google, what have you done? Under the hood,
Android 5.0 Lollipop
is not like any other release in history, as it does away with Dalvik, and throws us into the era of 64-bit mobile computing. Those desirable changes will bring over some not-so-welcome ones, too, according to the renowned root master Chainfire.
These actually stem from the new security features that Google introduces, in order to fight the snooping powers of government and other assorted threats. The newest Lollipop build, LPX13D, breaks root, but not in the usual, repairable way, as the script required for rooted devices is now barred from running at boot time, but rather unleashed from a SELinux dedicated context - a brand new surprise for all apps and services at initial loading.
This means that the root has to be at the kernel level, and you can't install custom kernel without root. If the bootloader is locked, however, and the manufacturer is reluctant to grant access, as so many are, you are out of luck, my friend. Still, we are pretty optimistic that once the final source code goes through the grind of folks like Chainfire, Google's fresh new protection will succumb to the power of crowdsourced hackery.