Android 4.4.3 rolling out to Sprint Nexus 5 devices
15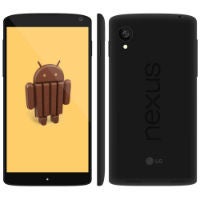 The rumors for an Android update have been pretty regular the past couple of weeks. In late March, we caught wind of a
new build number beginning with KTU8
, lo-and-behold, Sprint announces KTU84F will begin pushing out today.
If you are the type of person who waits for such notifications, you should see yours over the next few days. Aside from Sprint-specific "tweaks," this is the rumored 4.4.3 update to fix a number of bugs that have been frustrating Nexus 5 users.
Chief among those frustrations
would be issues related data connections as well as problems with the camera. In addition to those, the rest of the list, as far as we know, is a standard rundown of bug fixes. Wi-Fi auto-connect should work better, MMS performance will be improved too. The benefit from these fixes should translate to better battery performance.
Email performance, particularly for those connecting to an Exchange server, should see a fix along with the calendar. There will undoubtedly be some security enhancements as well. We are not being more specific only because Sprint's own announcement merely says, "Misc Android updates."
It does seem a little unusual that we would see a carrier update ahead of the regular Nexus line of devices directly from Google, but if anything, that means we should see updates across the board in
fairly short order
.
If you have a Nexus 5 from Sprint, or a Nexus 5 in general, let us know if and when you get the update.
sources:
Sprint
via
Android Police