Details surface about Android 4.4.3
30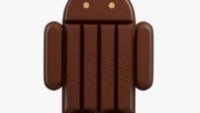 There have been enough rumors around the
Android 4.4.3
update that it is pretty easy to assume that the update is real and likely on the way. Unfortunately, we haven't really heard much about what to expect from the update though. Of course, given that we're going from 4.4.2 to 4.4.3, we're not expecting much more than bug fixes, and that seems to be what's on the menu. The version that is popping up now is a bit newer than the last. Last time, we saw build number KTU72B, and now we're seeing build number KTU8, which is once again being detailed by LlabTooFeR, so the leak is a bit more believable than a random rumor.
But, a bug fix is a bug fix, so there likely isn't anything major in it. The biggest fix that is rumored is a fix to the camera focus, which is definitely an issue on Nexus devices and the Moto X. The other reported bug fixes cover issues like: data connection dropout, Bluetooth, random reboots, Wi-Fi autoconnect, MMS, Email/Exchange, Calendar, People/Dialer/Contacts, DSP, IPv6, VPN fixes, and other various bug fixes and security fixes.
We still have no idea when to expect the update, but the way the rumors are starting to come faster, it seems like there isn't too much time left to wait. Of course, the difference between how long Nexus users have to wait compared to the rest of the ecosystem is always something to consider.