Android 4.3 improvements detailed in video including big battery boost
34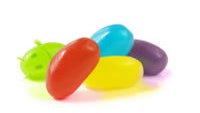 The general assumption is that tomorrow's Google announcement will not only feature the new Nexus 7, but that it will also show off Android 4.3. Android 4.3 is expected to be another incremental update to Jelly Bean, and we're getting to see some of the improvements detailed in a new video. The good folks over at
pocketnow
have loaded up a leaked ROM of 4.3 and gone through the various changes that they found.
The biggest improvement that we saw is the battery life performance. There had been a fake rumor a while back that Google was working on something called
Project Roadrunner
, which would do for battery life what Project Butter did for performance. The rumor turned out to be fake, but that didn't mean Google wasn't working on the fix anyway. According to
pocketnow
,
battery life in an informal test went from about 4-6 hours of heavy usage to over 25 hours
. A big part of the boost from the battery meter seems to be in much much better standby battery life.
In addition, the Android
dialer now has autocomplete
for both phone numbers and names. This is a feature that has been in custom software from various manufacturers, but it is new for stock Android. There is a new
Emoji keyboard
with what looks like hundreds, if not thousands of emoji. The only issue is that it is unclear if the emoji are visible on any device, just Android, or just Android with the updated keyboard (since that has been
decoupled
from stock).
Other than that are the smaller updates that we expected, like
Bluetooth 4.0 LE
, the new
camera app interface
, and
increased performance
. Overall, it's definitely not an insubstantial update, especially if the battery life claims turn out to be true, but it is certainly an incremental update since the new list of features is a bit light. It's mostly performance tweaks.