Next Android version with Bluetooth Smart support coming in a "couple short months"
18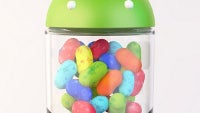 The next Android version is coming with Bluetooth Smart support in
"a couple short months,"
according to the Bluetooth Special Interest Group. The anticipated
Android 4.3
did not get announced yesterday at Google I/O, but instead Google unveiled updates to many of its core apps, including Android apps.
The new version of Android however will support the power efficient new Bluetooth specification, and while for such a minor thing we'd expect the update to be called Android 4.2.3, social circles are abuzz with the Android 4.3 name.
Of course, chances are if we see Android 4.3 in the coming months, it won't be an update for just that one feature.
Right now, judging from its previous pace of development, it seems that Google is either deliberately slowing down Android updates so all manufacturers can catch up with current Android and the image of the operating system could improve. Or Google could be doing some bigger changes under the Android head Sundar Pichai who admitted he was surprised to get his new position at Android. Whatever it is, we should know in a couple of months.
source:
Android and Me
,
@v_mi