Android 4.1 now on 2.7% of Android phones
48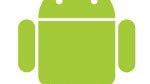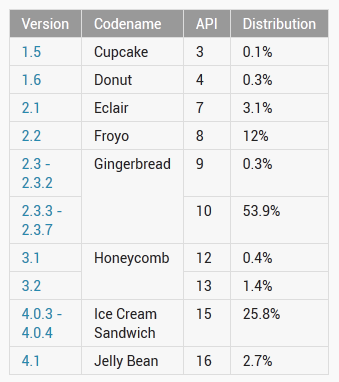 Most Android users have Gingerbread on their phone
Based on Android phones that have visited the Google Play Store for the two weeks ended Wednesday, Android 4.1 is now on
2.7% of Android flavored handsets
. That is up from the
1.8% of Android handsets running Jelly Bean in last month's report
. Gingerbread still represents the largest percentage of Android phones with 53.9% powered by Android 2.3.3-2.3.7. That is a slight decline from the 55.5% seen last month. The historical distribution chart shows that nearly 100% of Android users have a device with Android 2.2 or higher.
What has to be a disappointment to Android users, only 25.8% of them are using a phone powered by Android 4.0.3-4.0.4. That seems low for the OS build that has now been surpassed by Android 4.1 and the
just announced Android 4.2
. When you consider that 12% are still toting a phone running Android 2.2, you have to wonder if there is something to this fragmentation thing after all. In comparison,
15% of iOS users had installed iOS 6
just 24 hours after it was available, and
that figure rose to 60% after one month
.
Who is to blame? The manufacturers have been seemingly slow to update phones and even the Android flagship phone, the
Samsung Galaxy S III
, is fragmented itself with
owners of the Sprint version receiving the Android 4.1 update
while the device continues to run Android 4.0 on the other U.S. carriers.
source:
AndroidDevelopers
via
AndroidCentral