Android 2.4 coming in April as an update to Gingerbread, not as Ice Cream Sandwich
15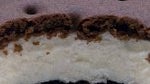 Speculation is flying again around Android build 2.4. Once thought to be a major new release code named Ice Cream Sandwich, the latest story making the rounds is that Android 2.4 will be nothing more than a minor upgrade to the Gingerbread release. And it appears that Android 2.4 will be launched much earlier than anticipated. Pocket-Lint, in an interview with a ViewSonic executive, was told that the upcoming ViewPad 4-set for an April launch-would have Android 2.4 on board.
It seems that to make sure that dual-core apps made for Honeycomb devices would work on single-core handsets, Android 2.4 had to be launched earlier than expected because Android 2.3 will not be able to handle that job. So Android 2.4 will remain a "Gingerbread" release with the only change being the latter's ability to run dual-core apps on a single-core device. Keeping the same name for a minor update has been seen before with Android as something similar happened when Android 2.0 became 2.1, but kept the Eclair name.
So what will happen to Ice Cream Sandwich? Phandroid last week reported that Google is working on a code called GRI17 which is supposed to be a post-Honeycomb version of Ice Cream Sandwich and is supposed to bring to Android handsets some of the new features designed for Honeycomb flavored tablets. But the ViewSonic executive who was speaking to Pocket-Lint says that Ice Cream Sandwich will be Android 3.1 as Google splits Android into 2.x for handsets and 3.x for tablets.
source:
Pocket-lint
via
Phandroid