Android 2.1 handset coming to MetroPCS?
This article contains unofficial information.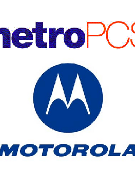 Unlimited pre-paid carriers like MetroPCS used to be known as places where the line-up of available hardware was not considered, oh, let's say, timely. But with the economy still trying to shake off this lingering malaise, pre-paid carriers are picking up plenty of business from those who can no longer afford to have a monthly contract. Eventually, the economy will recover and these operators will need something to keep the new accounts they have opened. After all, without a contract to bind them, MetroPCS customers have no ETF to worry about. So what can the unlimited, pre-paid firms offer customers to keep them from bolting at the first sign of economic expansion? How about making phones available with close to the same specs that the contract operators are offering? Android Guys has a reliable source who has told them that the prepaid carrier is going to get a Motorola manufactured Android
2.1
handset that will feature MOTOBLUR and come equipped with a side-sliding full QWERTY keyboard. The device will have a 600MHz processor and a 3MP camera. No, it is not a 1GHz Snapdragon model and the shooter is not 8MP, but to get something ( a lower bill and freedom to drop the service every month with no ETF) you have to give up something and frankly there are probably some high end Android users who wouldn't feel the difference in performance between their current 1GHz powered phone and this new low to mid range phone if it comes to fruition. Of course, with no contract to sign, you will not be able to buy the new phone at a low, subsidized price, which is something you might want to consider when comparing your costs between a contract carrier and a pre-paid unlimited one.
source:
AndroidGuys