And Brexit for all: Samsung may happen to leave its London headquarters
65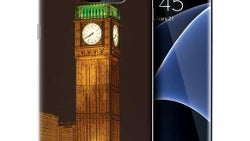 Well, the "Brexit" vote came and went, and if the will of the people that voted for England to leave the EU is indeed taken into account by the parliament, we may see a genuine commotion in the business world. Not only is the London stock exchange in free fall, and the pound losing value by the hour, but on top of all this major companies are considering relocating their businesses and headquarters away from the British island.
One of those companies is none other than Samsung, reports Korean media today, as it is considering to move its London offices somewhere on the European mainland. LG is also said to be mulling a similar relocation. The reasons behind Samsung's own Brexit are pretty simple - if England leaves the EU, it might have to place import tariffs, plus the price of electronics might be increased with the weakening of the pound, which could diminish the importance of the British market for Samsung, LG and the rest.
We'll see how it all pans out, for now the European law still applies in the UK, and the referendum will have to be ratified by the parliament, plus the economics untangling will take up to two years, so Samsung and LG will have plenty of time to decide what to do when the dust begins to settle.