Analysts disagree about Apple iPhone sales figures
66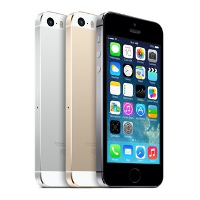 On Monday morning, Apple announced that it
had sold a record 9 million Apple iPhone 5s and Apple iPhone 5c units
during the launch weekend and all was right with the world again. Apple CEO Tim Cook was once again branded a genius worthy of carrying Steve Jobs' jock and all of a sudden Samsung was relegated to the position of a pesky competitor to Apple. That is pesky like a fly that keeps buzzing around your head is pesky.
But not all Wall Street analysts quickly put any (excuse the pun) stock in the figures. Piper Jaffray's Gene Munster, no stranger to this site, believes that only 5.5 million units of the two new iPhone models were sold through to consumers while the rest were sold to carriers to help them fill inventory. In past years, those carrier bought models would have ended up sold anyway. But this year, the carriers are sitting with a ton of
Apple iPhone 5c
units in their inventory, unsold.
Jefferies' Peter Misek, whose clients are presumably going to have a nice tax writeoff with his
poorly timed BlackBerry buy recommendation
, and Chuck Jones at Forbes, both agree with Munster that a portion of the reported 9 million in sales were for carriers to re-stock. But both see only 2 million to 3 million iPhone 5s and iPhone 5c units actually sold to consumers over the weekend.
Only Apple knows the real story and they will pass it along to us when the next quarterly report is due.
source:
TheVerge
,
BloombergTV